We designed all the stationery, reservation cards, notepads, stickers, wrapping paper and valet cards.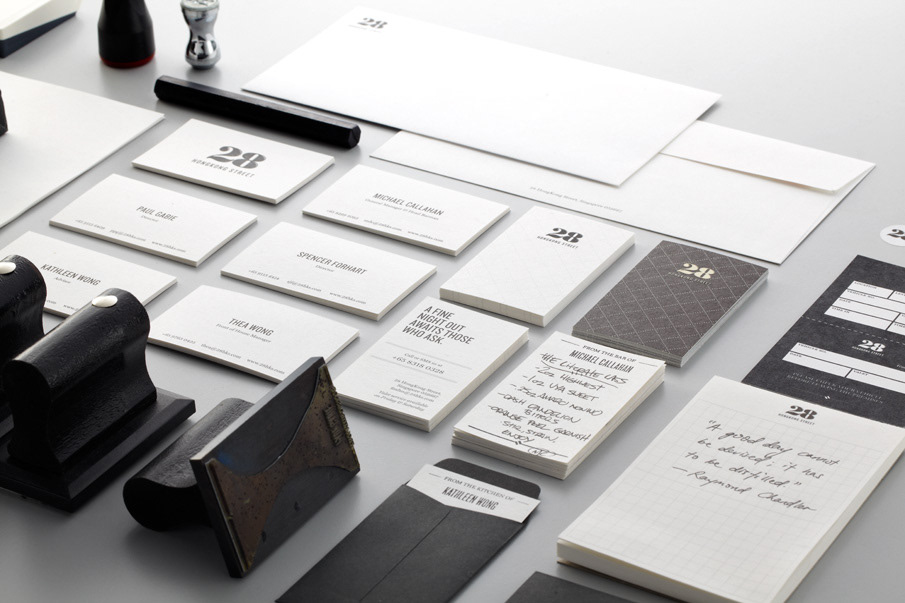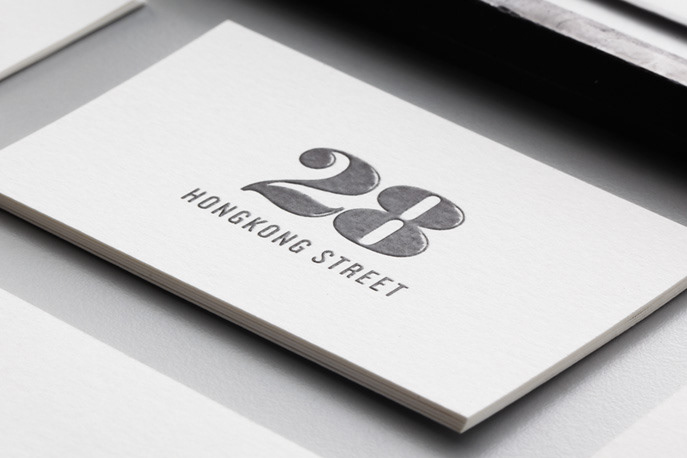 A close-up on the namecards, with powder embossing on the front.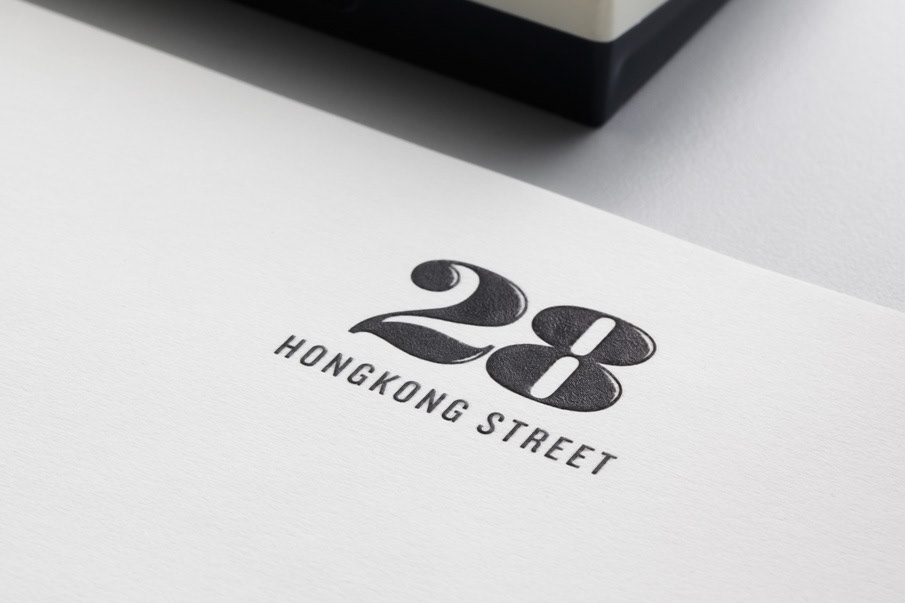 The letterhead and envelope has powder embossing on the logo as well.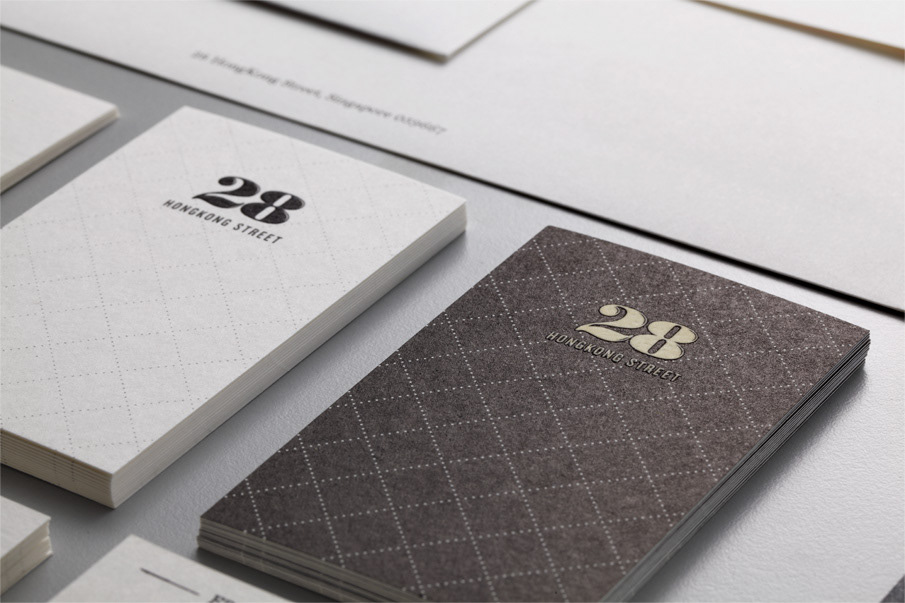 Little cards for personalization with individual rubber stamps.
There are black and white versions of these, also with powder embossing on the reverse.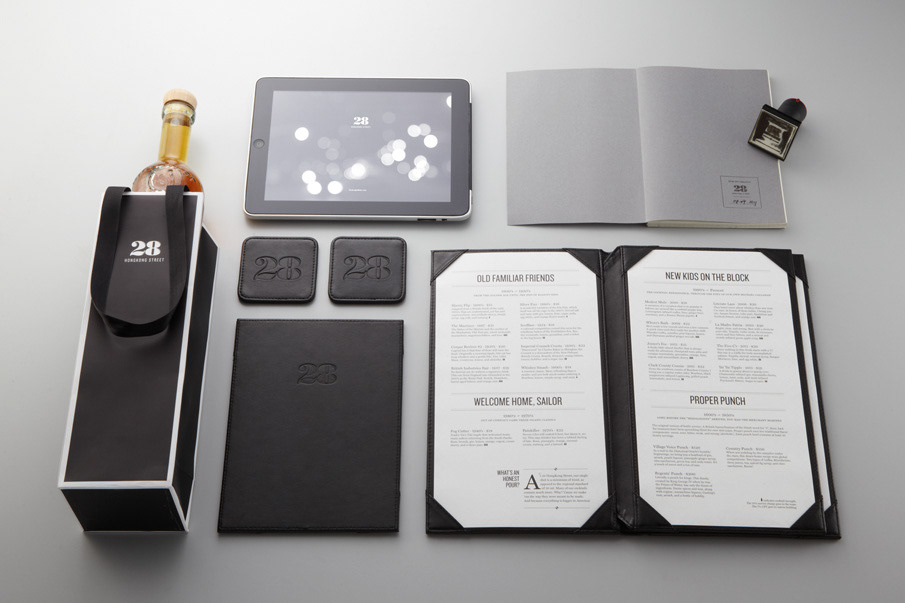 We also designed the menu, coasters, wine bag, library stamp and website.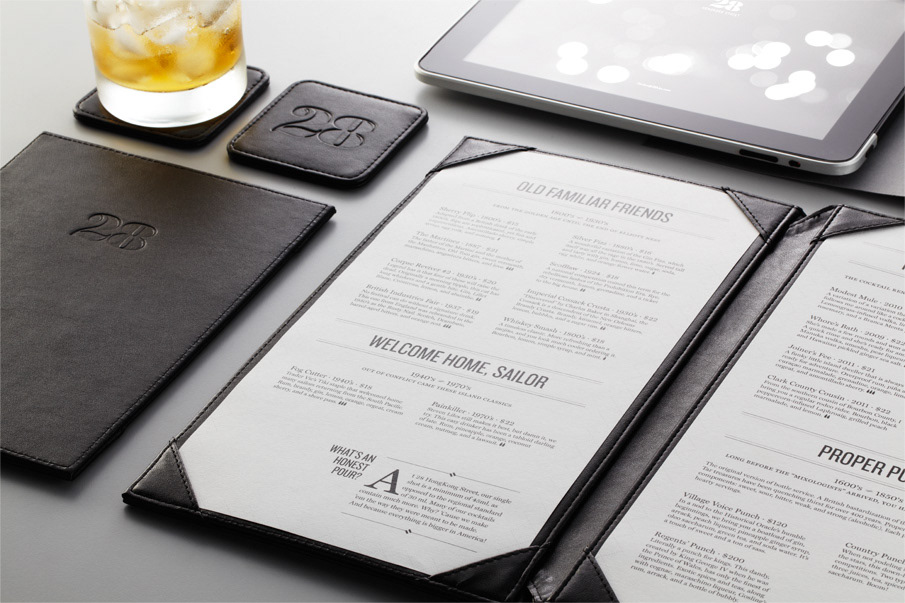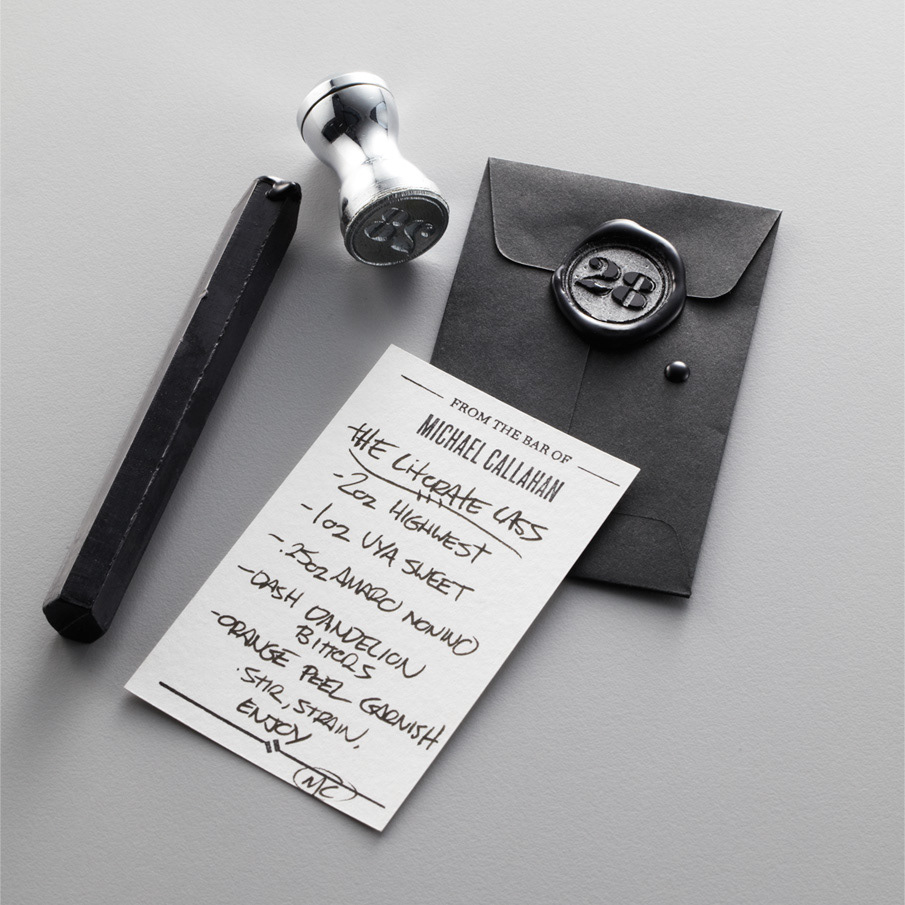 And last but not least, a wax seal for the little cards in custom-made black envelopes.